Reminder to All ACLCians
Applies to all ACLC Faculty, Staff and Students
As we approach the end of the 2nd Sem, Academic Year 2011-2012, please be reminded  of the following policies, announcements and practices of the school that will be strictly enforced: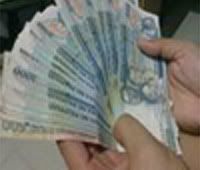 NO UNAUTHORIZED COLLECTION.  No collection should be made by any  faculty, staff or students of ACLC College without the written authorization from the School Director.  Students are enjoined to look for the written authorization before paying any amount to any ACLCian.  Please report all violations immediately to the School Director or text report to 0922-8699451 to 52.  Violation of this rule by any faculty and staff shall be meted with the supreme penalty of dismissal, without prejudice to the filing of criminal cases that may be warranted under the circumstances.
NO UNIFORM, NO ENTRY POLICY. Teachers are requested to strictly enforce this policy in their respective classes.  Students without uniform and without written admission slips will be requested politely to leave the class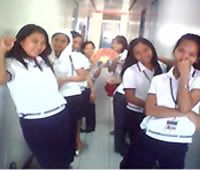 and will be marked absent.  All new students are issued FREE uniforms and are therefore expected to be in their uniforms.  Students with valid reasons for not being in uniform are requested to secure permits at the Admission Office.
WIRED and WIRELESS INTERNET SERVICES.  All ACLCians can enjoy both wired and wireless internet access.  10 E-Stations will be provided at the library for ebook browsing and internet research.  However, there are guidelines to follow to ensure that all will enjoy equal and efficient internet service.
Students are required to fill up an Internet Laboratory Card at the Library and use it whenever they avail of wired internet services.
Students who wants to avail of  wireless (WIFI) internet connections should apply at the Admission Office to be given their access codes.  All students using WIFI are prohibited from downloading huge audio, video and software files as this will result to "slow internet performance" for  other WIFI users.
Facebook and other social media is not allowed in the laboratories, only at the E-Stations.  Downloading of videos and heavy graphics are also disallowed to maintain our internet speed and efficiency. Absolutely no gaming and pornographic sites are allowed.
Please report all violations immediately to the School Director or text report to 0922-8699451 to 52.
SUGGESTION TEXTBOX. We enjoin everyone to help ACLC College of Gensan to be the best IT school in the region.  We want everybody to enjoy and benefit a lot during their stay in ACLC.  We appreciate all your feedback, complaints and suggestions on how to improve our school.  Please text 0922-8699451 to 52 or email This e-mail address is being protected from spambots. You need JavaScript enabled to view it for your complaints and suggestions.